Welcome to Year 4
Our class timetable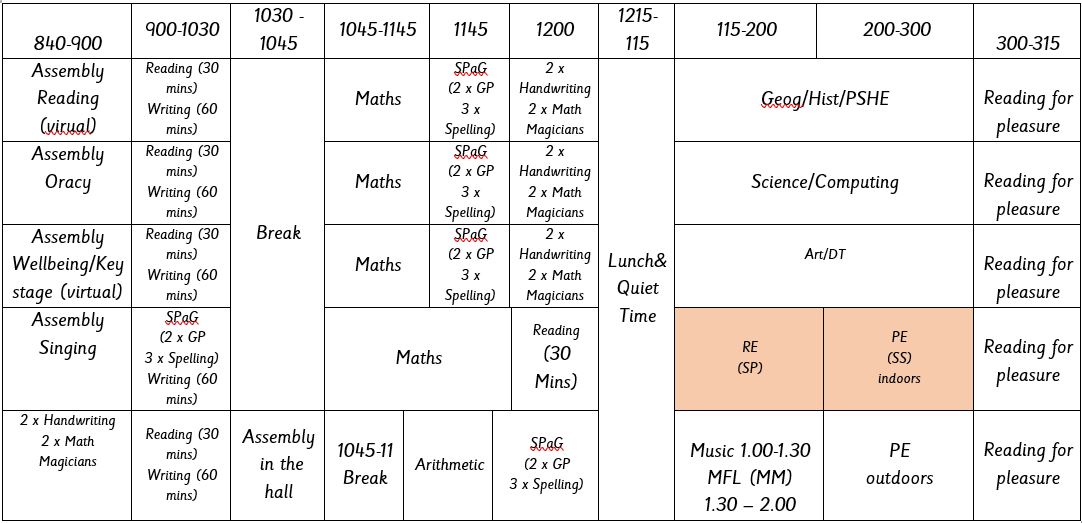 More information about your child's class can be found on their Google Classroom page.
Mrs Knock
What is your favourite book and why?
It is too difficult to limit myself to one favourite book as I have read so many over the years. One that I particularly remember as a child was an anthology of Greek Myths with black and white illustrations, which kindled my interest in the Ancient World and eventually led me to University to study Ancient History and Latin. "Where oh where is Kipper's Bear?" by Mick Inkpen was a firm favourite with our eldest son who never got fed up with rushing to the back of the book to turn on the torch under the flap. More recently, I enjoyed reading the Twilight Series, and had to rush up to Asda to buy the next  one in the series as I was so gripped by the story lines. I love the way that Stephanie Meyer draws you into the relationships between the characters and makes the fantastical seem so real. Apart from Harry Potter, the Twilight Saga are the only books that I enjoy reading over and over again.
What is your favourite memory from school?
My favourite memory was when I was very proud of the masterpiece that I created in the style of Jackson Pollock, splattering paint all over the easel. I don't remember my teacher being quite that impressed though!
What is your most inspirational quote?
"Be yourself, everyone else is already taken." by Oscar Wilde.