Welcome to Year 2 
Our Class Timetable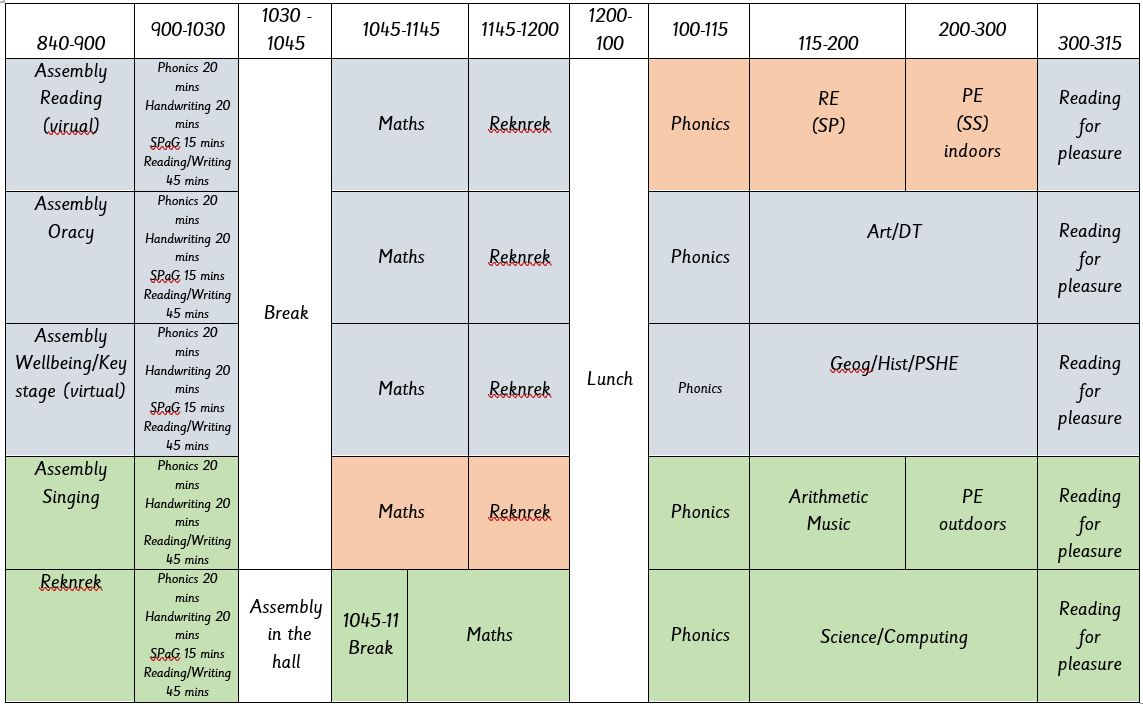 More information about your child's class can be found on their Google Classroom page.
Miss Bramley
What is your favourite book and why?
My favourite book as a child was 'Little Women' by Louisa M Alcott.  I loved all the characters, but Jo was the one I liked the most.  She was independent and feisty.  She loved writing and pursued her own career, in a time when it was frowned upon for women to have a job.  Jo wanted to travel and explore and always had a book in her hand; all aspects of her character which I really identified with.  She had to work hard to control her reactions to events, which I think we can all understand.  Finally, she was a kind person who would do anything for her friends and family and always had the best of intentions.
What is your favourite memory from school?
To me, my memories of primary school are pretty vague.  In my mind, it blurs together as endless days of playing rounders and learning the recorder.  Specific memories seem to be more about particular teachers and how they made me feel.  My favourite teacher was Mr Smith, who I remember as someone who would constantly go off on a tangent, stopping lessons to teach us about something completely unrelated or to read us a story or poem which he had suddenly thought of.  I remember him as being funny, exciting and in love with learning.  Although we wouldn't get away with doing that so much now, I really hope that I leave the children I teach with the same feeling of school being fun and learning being exciting and interesting.
What is your most inspirational quote?
 "I've learned that people will forget what you said, people will forget what you did, but people will never forget how you made them feel." – Maya Angelou
Mrs Head
What is your favourite book and why? 
My favourite books are the Harry Potter series by JK Rowling because I love the escapism these books offer.  In the world of magic the author has limitless opportunities to wonder.  I remember always reserving the next instalment with eager anticipation and being the first in line to collect my reserved book!  I now have great joy in reading these books all over again with my sons, who share the same wonder and awe that I enjoyed that comes with great storytelling. 
What is your favourite memory from school? 
 My favourite memories from school are the educational trips I went on to France.  They were a great chance to broaden my experiences, with friends.  They also gave me lots of funny anecdotal stories to share for years to come! 
What is your most inspirational quote? 
There are many inspirational quotes that resonate with me, but I particularly like the following by Adam Osborne:  
             "The most valuable thing you can make is a mistake – you can't learn anything from  
               being perfect." 
This quote supports the many conversations I have with my pupils about the value in getting things wrong because when we make mistakes, this gives us the chance to learn!